Since the COVID-19 pandemic began, around 75 million users have relied on Office 365 for work and school. Many of these users are first-time users, and sometimes don't recognize phishing attacks. Last week, Abnormal Security came across a phishing scam looking to steal users' Office 365 login credentials.
Reports came in that as many as 50,000 e-mails were received as part of this attack. Often, the sender's e-mail address is an unrecognizable one, along with URL attachments with outrageous links.
We reported back in August of 2019 of similar phishing scams for Office 365. Hackers will make the e-mail look legit with company logos and information. It's very important not to be clicking on any of the links in the e-mails. And if it's in your junk folder, there's a good reason why.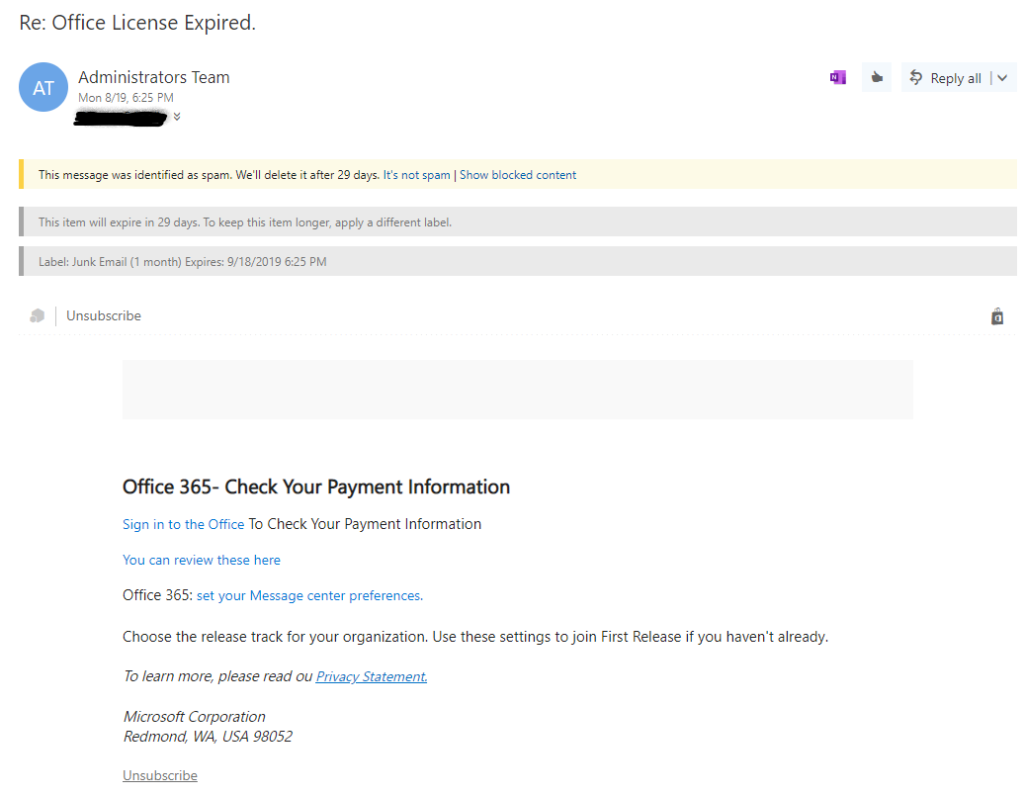 For inquiries with Microsoft issues, call us at 1-800-620-5285.  Karls Technology is a nationwide computer service company with offices in many major cities. This blog post was brought to you from our staff at the Frisco Computer Repair Service, if you need computer repair in Frisco, TX please call or text the local office at (469) 299-9005.