Safari is the lead, default browser on all Apple devices. This most recent update included many benefits and improvements to the browser.
The first one is the Privacy Report. This handy feature gives you a breakdown of any and all trackers attempting to profile. Safari, in this instance, blocks their intentions and sends you the report.
Secondly, they have enhanced the browser extension. There are a handful of new extensions available through Safari.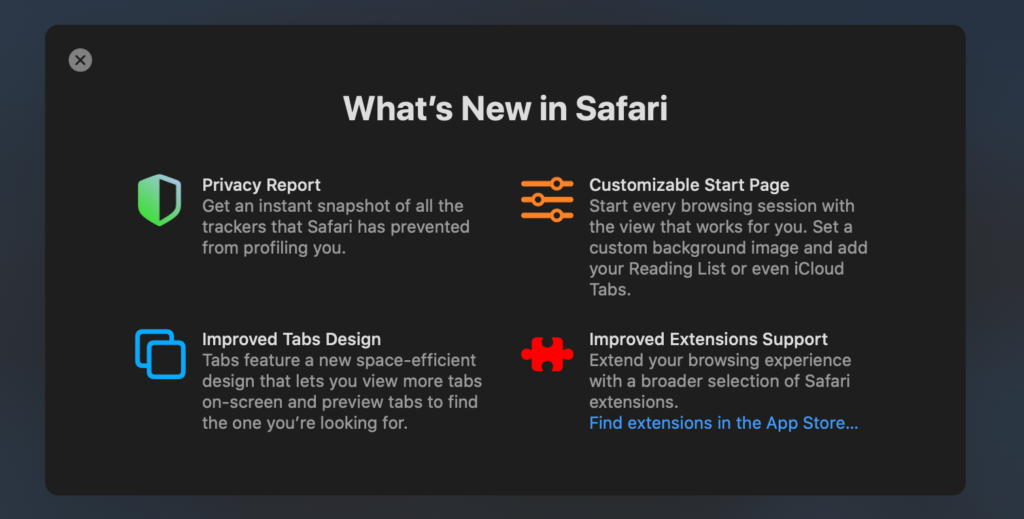 The new Start Page shows your Favorites, along with your recently viewed sites, Privacy Report and your Siri Suggestions. It also can be customized with a background image of your choice. Just click on the settings icon on the lower right corner of the Start Page and checkmark any of the options you'd like to see. Preloaded backgrounds are available as well. However, click the + button to choose your own.
Don't forget to install the new update on your Mac. You can check to see if the update is available by clicking on System Preferences, and then Software Update.
If you are having security problems or any other issue with your computer and would like some assistance, please give us a call at 1-800-620-5285.  Karls Technology is a nationwide computer service company with offices in many major cities.  This blog post is brought to you from our staff at the Arvada Computer Repair Service. If you need computer repair in Arvada, CO please call the local office at (720) 441-6460 or schedule an appointment at www.arvadacomputerrepairservice.com.