Scammers are at it again. If you open your inbox and notice a Windows 365 e-mails that appear rather genuine, be weary. Many hackers are quick to gain any kind of personal information from your Microsoft and Outlook accounts. They have the brand logos and everything! Companies in the medical field, financial, insurance and many more are being targeted.
According to Bleeping Computer, "The potential victims' emails are checked against huge lists of validated email addresses before redirecting them to the phishing forms, which allows the crooks to scrape their targets' company-branded tenant login pages containing custom backgrounds and banner logos, and have them "dynamically inserted into the phishing landing page."

I checked in my old company e-mail, and though there were none in my inbox, there were a few scams in my Junk folder. And they legitimately looked like it was from Office 365. And yes, I do have an Office 365 account.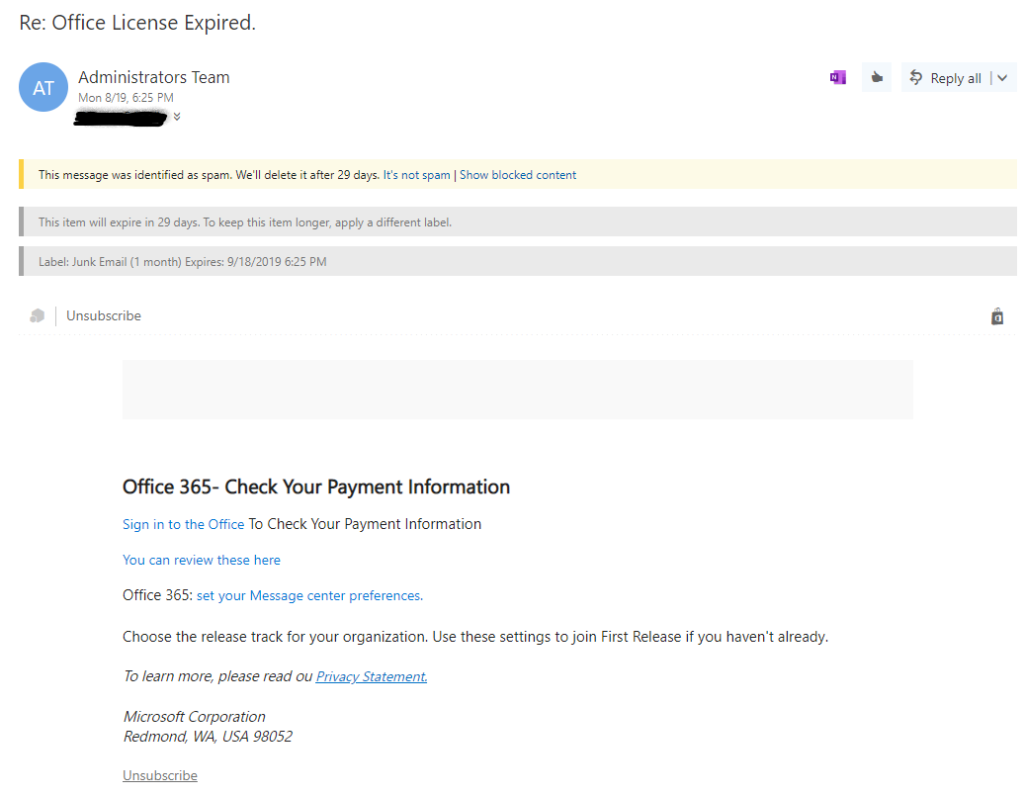 Often times, you can click on the sender (in this case, Administrators Team) to see the e-mail it was sent from. However, in my case, I was unable to click on it. Obviously, this particular e-mail being in my Junk folder was the first red flag. The second red flag was that I couldn't see fully who had sent this.
This scam is still active and doesn't appear to be stopping anytime soon. Pay attention to the senders' e-mail address and do not click any links in your Junk folder e-mails. That's all it takes to get your sensitive information compromised.
For inquiries with Microsoft issues, call us at 1-800-620-5285.  Karls Technology is a nationwide computer service company with offices in many major cities. This blog post was brought to you from our staff at the Frisco Computer Repair Service, if you need computer repair in Frisco, TX please call or text the local office at (469) 299-9005.