A new UI (user interface) for the Alarms & Clock app is currently in the works for Windows 10.
According to Windows Central, this UI has been unannounced as part of the "Sun Valley UI refresh". Zac Bowden, a senior editor, stated on the blog, "The new app update is in testing now with Insiders in the Dev Channel, and will likely roll out to production machines sometime in 2021. I understand that this Alarms & Clock app update is part of the Sun Valley initiative, which aims to reinvigorate the Windows user experience with a refreshed design and new features in time for the fall 2021 release."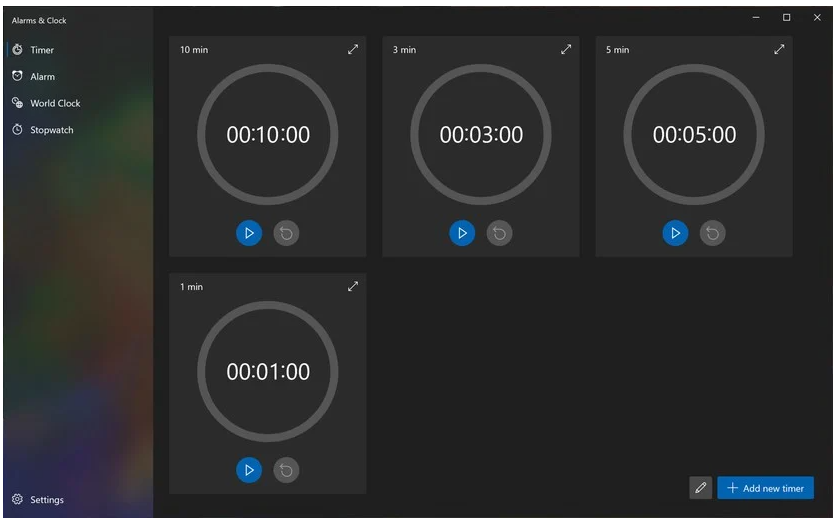 It appears the devs are recreating simplistic apps, such as this one, to make them look more modernized with the other Windows 10 apps. There's a definite difference in the current UI and the one in development.
The Alarm & Clock app is currently being tested by Windows Insiders.
If you are part of the Windows Insiders Program, you can update your computer before anyone else does – great for future reference. If you'd like to sign up, you can register here, accept the terms and you'll receive a Welcome E-mail. Be sure to read the Important Notice before agreeing to join, as it adds a variety of risks to your computer.
For help troubleshooting Windows 10 issues, call us at 1-800-620-5285.  Karls Technology is a nationwide computer service company with offices in many major cities. This blog post was brought to you from our staff at the Mesa Computer Repair Service, if you need computer repair in Mesa, AZ please call the local office at (480) 240-2950.