iPhone users can now opt-in to COVID notifications on their phone.
Tuesday, Apple pushed out the iOS 13.7 update, including additional assistance in the new COVID-19 tracking system. What's wonderful about this feature is there's no app download needed to access the information.
According to the software update, "System availability depends on support from your local public health authority." Several iPhone users have shared concerns about the company stealing data or other personal information.
However, Apple states, "Your iPhone is not collecting or sharing exposure notification data with anyone. If you turn on Exposure Notifications, information related to your exposures can only be shared with your permission."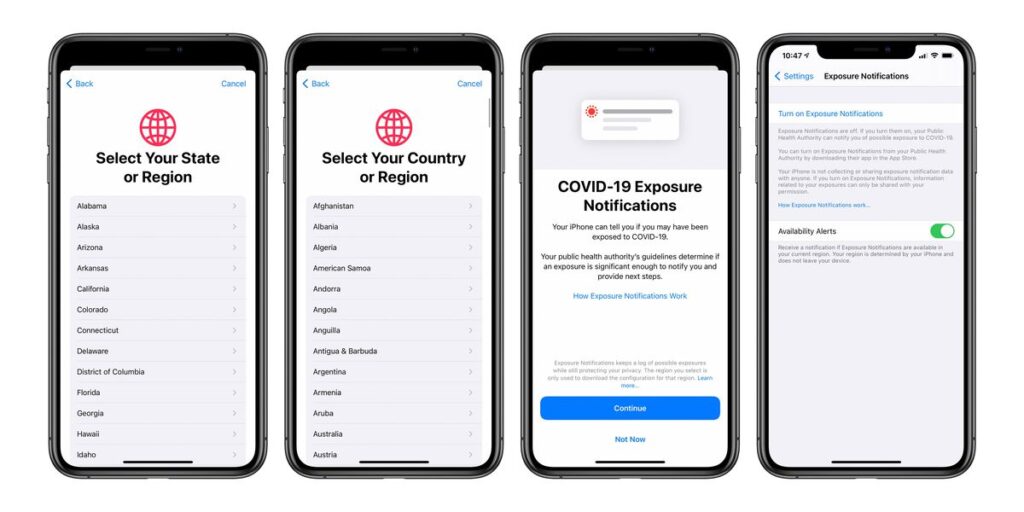 Simply go to Settings, scroll down and you'll find Exposure Notifications. From there, you have the option of turning it on, along with receiving Availability Alerts. In order to use Availability Alerts, you will have to have Location Services turned on.
You can go to Apple's COVID tracking website to learn more information.
For help with any Apple issues, call us at 1-800-620-5285.  Karls Technology is a nationwide computer service company with offices in many major cities. This blog post was brought to you from our staff at the Denver Computer Repair Service. If you need computer repair in Denver, CO please call or text the local office at (720) 441-6460.