Another Windows 10 update will be released soon, but for now the devs are having some fun. Windows Insiders are getting a sneak peek at the new Cortana feature, which will extend its skills.
According to Tech Radar, "Windows Insiders that have updated to the latest build of Windows 10 can now use Cortana to translate their thoughts into direct actions to find and open files which helps save time spent navigating around the operating system."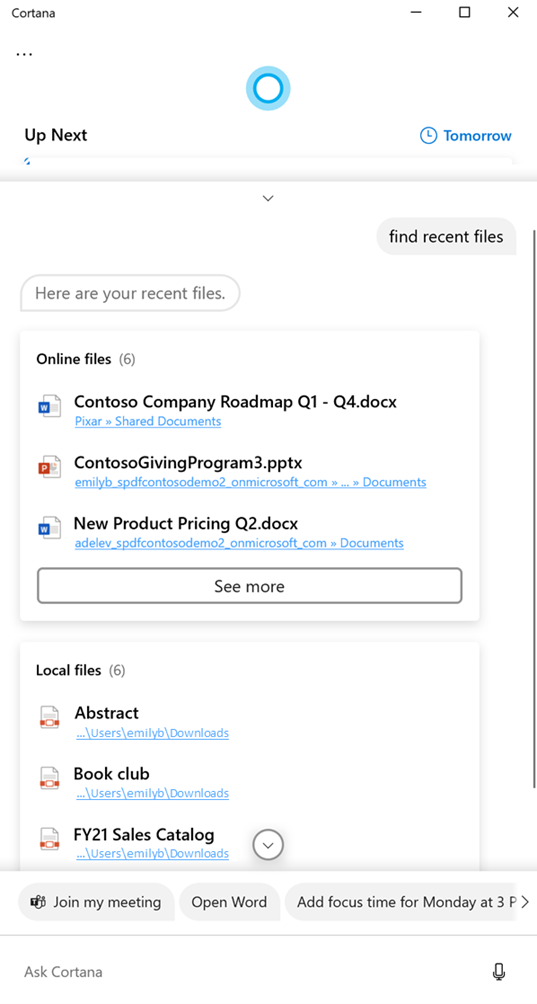 Cortana became a separate app for Windows 10 in the May 2020 update. The option to disable Cortana was available to users as well. But it seems like maybe users will want to enable it to give this new, upcoming feature a try.
For any Windows 10 feature inquiries, call us at 1-800-620-5285.  Karls Technology is a nationwide computer service company with offices in many major cities. This blog post was brought to you from our staff at the Arvada Computer Repair Service, if you need better SEO or computer repair in Arvada, CO please call or text the local office at (720) 441-6460.