If you have macOS, be sure to update it to the latest version of the Safari browser. This particular update includes security and performance enhancements.
Safari 15 has a new design with rounder, more defined tabs with transparency support, and a couple of features, like a small tab bar alternative that can be switched on or off.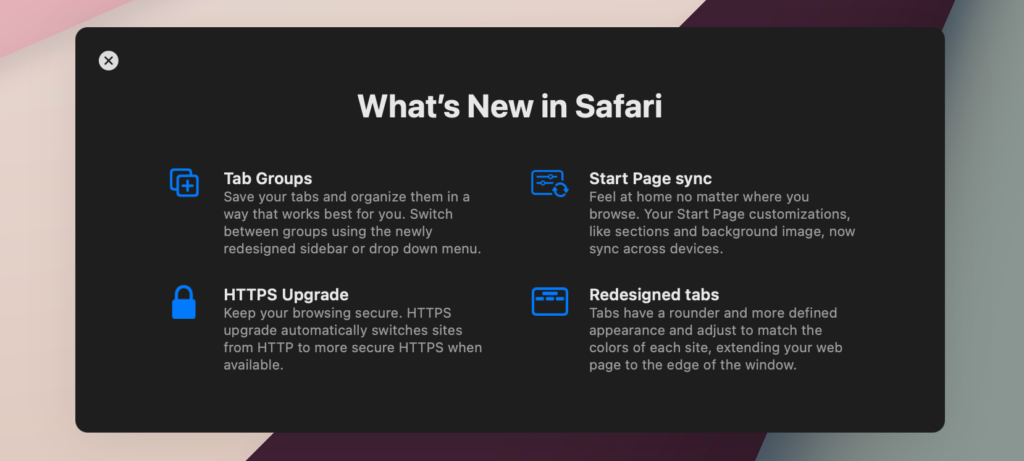 According to Apple, here's what it features:
"Safari 15 delivers faster performance, improved security, and the following new features:

• Tab Groups help you save and organize your tabs and easily access them across devices

• Redesigned tabs have a rounder and more defined appearance and take on the color of the webpage

• Compact tab bar option shows more of your web page on screen

• HTTPS upgrade automatically switches sites from HTTP to more secure HTTPS when available"
To install, simply open up System Preferences and then to Software Update. It doesn't require a Restart, thankfully.
---
For help with any computer issues, call us at 1-800-620-5285.  Karls Technology is a nationwide computer service company with offices in many major cities. This blog post was brought to you by our staff at the Pasadena Computer Repair Service. If you need computer repair in Pasadena, TX please call or text the local office at (281) 860-2550.