Microsoft seems to be crossing their T's and dotting their I's with their variety of tools and applications to suit everyone's needs. Physical limitations are no match.
One crucial tool available is the Magnifier, which aids those who are hard of seeing. It shows the text larger than normal, so it can be read more clearly. To utilize this tool, Microsoft Support shares how to do so:
To quickly turn on Magnifier, press the Windows logo key+Plus sign (+). To turn off Magnifier, press the Windows logo key+Esc.

If you prefer using a mouse, select Start > Settings > Ease of Access > Magnifier > Turn on Magnifier.

Source: Microsoft Support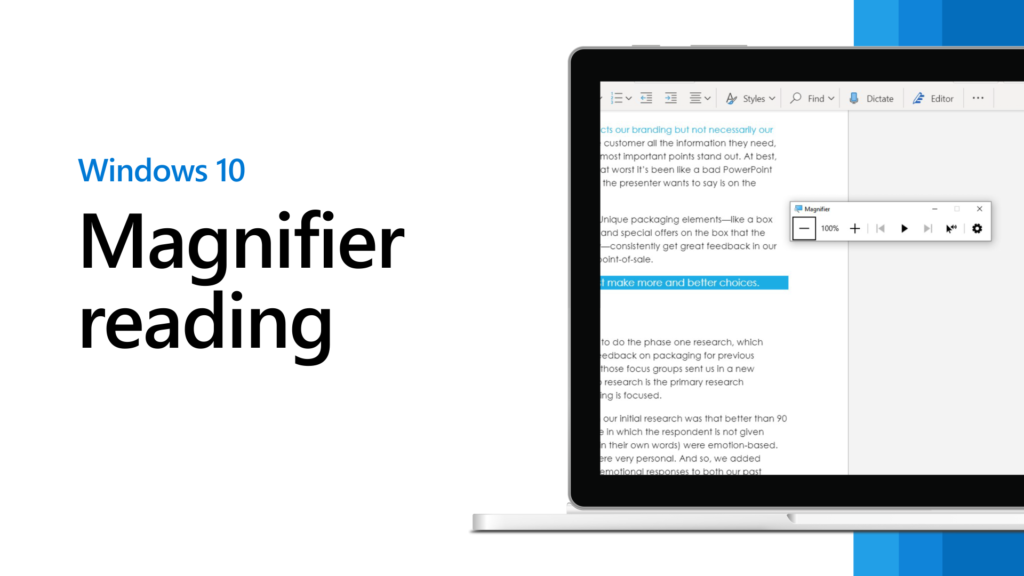 One other tool that works well with the Magnifier is the reader. Once the Magnifier feature is open, the cursor needs to be placed wherever the reading needs to begin. Click and hold control, alt and enter to begin the reading.
For help with any computer issues, call us at 1-800-620-5285. Karls Technology is a nationwide computer service company with offices in many major cities. This blog post was brought to you from our staff at the Scottsdale Computer Repair Service. If you need computer repair in Scottsdale, AZ please call the local office at (480) 240-2960.