In your browser settings, you will find the clear browser data. With Google Chrome, click on the three dots on the top right corner of the browser. From there, scroll to More tools and a second list will show up. Click the Clear browser data option. Afterwards, a pop-up occurs, like the one below: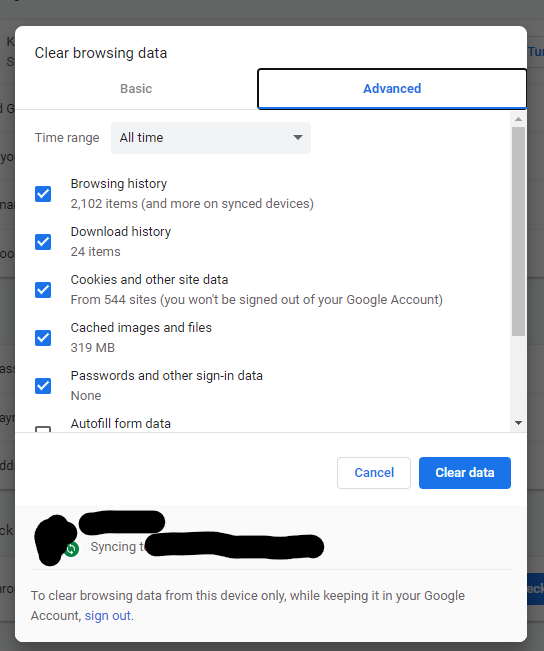 You can now clear whatever history, data, or files you'd prefer within certain time ranges. Incognito mode, a private browsing option, is a useful tool for those who would prefer only little information collected. And that's the way the cookie crumbles.
---
If you have any questions regarding computer cookies, call us at 1-800-620-5285. Karls Technology is a nationwide computer service company with offices in many major cities. This blog post was brought to you by our staff at the Dallas Computer Repair Service. If you need computer repair in Dallas, TX, please call our local office at (469) 299-9005.