When buying licenses for your PC, make sure your purchase is legitimate. Too often, online stores claim to save you money by buying Windows and Office licenses through them. But the truth of the matter is, they're fraudulent. You pay and get a non-working license code.
Sometimes, you will find non-existent licenses, according to Microsoft.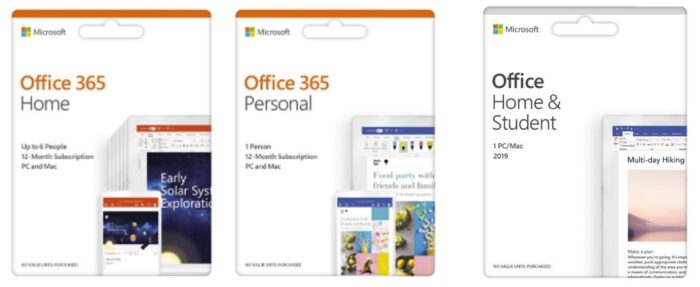 "We often see products for sale with descriptions that mislead the buyer. Some examples are: Office 365 lifetime, Office 365 2019. None of these descriptions correspond to a real product. For clarification:
Windows: One-time purchase. The only licenses for sale now are Windows 10 licenses all previous versions of Windows are not available, nor there are higher versions of Windows. If you are offered the chance to purchase a Windows 7, 8, 8.1 license, you are being cheated.
Microsoft 365 (formerly Office 365): Annual subscription, it can be paid monthly or annually. There is no version of 365 that is lifelong, (paid only once). Anyone who chooses this model will be entitled to updates for as long as they keep the Office subscription active.
Office 2019: One-time purchase. You will not receive updates with new features or new versions. There are no licenses for previous versions of Office for sale (2016, 2013, etc.), if you are offered an earlier version, you are being cheated."
It's better to be safe than sorry. Buy licenses on the Microsoft website, if possible. And report any companies selling false licenses to ensure they don't affect any other buyers.
---
If you are needing assistance with any Microsoft issues, please give us a call at 1-800-620-5285.  Karls Technology is a nationwide computer service company with offices in many major cities.  This blog post is brought to you from our staff at the Arlington Computer Repair Service. If you need computer repair in Arlington, TX please call the local office at (817) 756-6008.