With Windows 10 operating systems, Notepad and Paint were on the list of mandatory apps available on the PC. And with that came the impossibility of them being uninstalled. However, Microsoft quickly changed that that.
Early last year, Microsoft included an abundance of improvements, fixes, and more in an update. Optional installations to both Notepad and Paint, among other apps, like Wordpad, are available. Though they may be smaller MB in size than other apps – 6.58 MB for Paint and 6.24 MB for Wordpad – every bit of free space counts.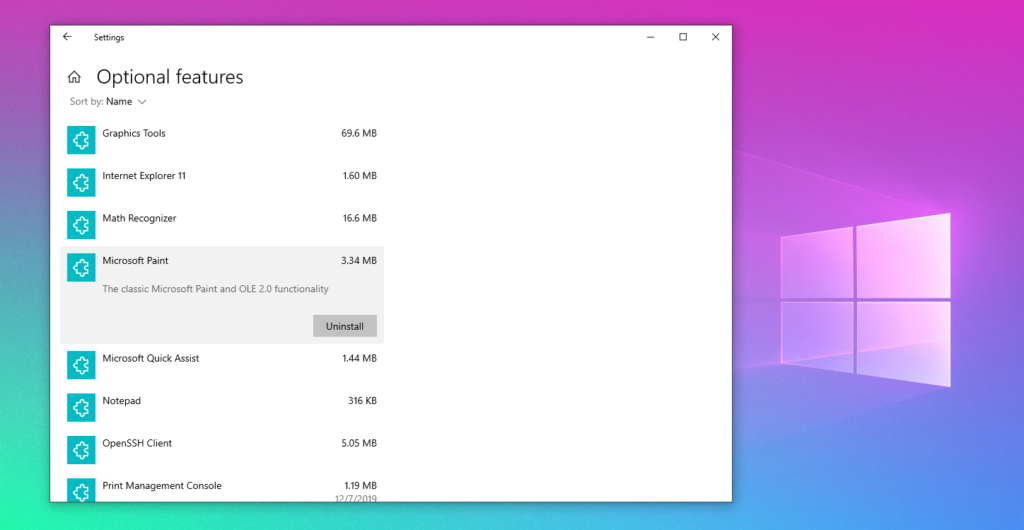 Microsoft announced back in 2017 that Microsoft Paint (MS Paint) was going to be deprecated and removed in their next Creators Update. However, in 2019, they announced that they reverted back to keeping it and added new features to the popular app.
This 'optional' feature is hoping to give Windows 10 users a little more control over what they have on their PC.
To uninstall optional applications, simply go to Settings < Apps < Apps & features < Optional features. From there, click on which ones you'd rather remove and click uninstall.
If you're experiencing any Windows 10 or computer issues, call us at 1-800-620-5285.  Karls Technology is a nationwide computer service company with offices in many major cities. This blog post was brought to you by our staff at the Thorton Computer Repair Service. If you need computer repair in Thorton, CO please call or text the local office at (720) 441-6460.