Microsoft WordPad has been around since Windows 95. They haven't done much in the realm of updating this particular app, considering its straightforward usage. WordPad was created to make easy text documents with little-to-no complexities.
However, according to Rafael Rivera on Twitter, "Microsoft WordPad is getting a new feature! An ad for Office web apps!" When you normally hear "feature", you think of something new and exciting. This was quite the letdown.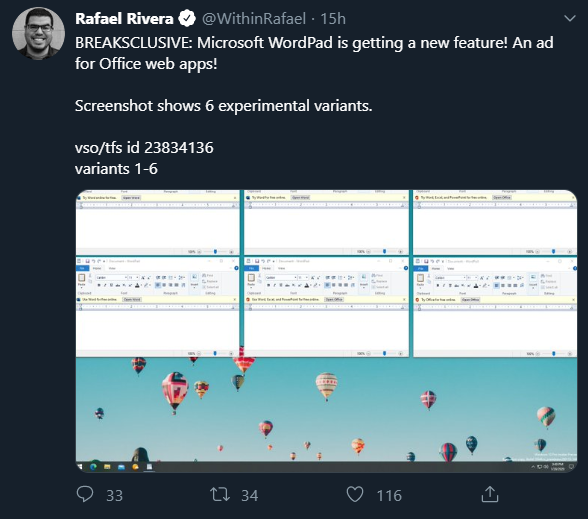 The ad appears above the ruler, encouraging users to try Office, along with Word, Excel, and PowerPoint for free online. And while some may not see the ad as being an issue, others find it rather annoying. It's just another way that Microsoft is trying to get their users to buy more of their products. Smart marketing? Maybe. But it goes to show that free doesn't always mean free. There's always a cost.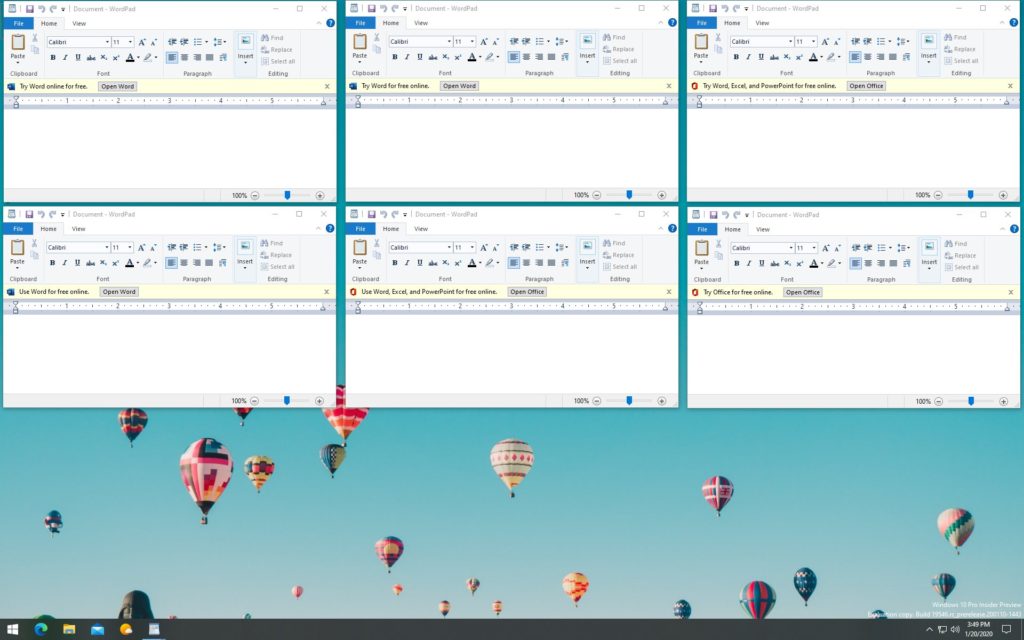 If you have any Windows 10 issues, or have any questions, call us at 1-800-620-5285.  Karls Technology is a nationwide computer service company with offices in many major cities. This blog post was brought to you from our staff at the Lakewood Computer Repair Service, if you need computer repair in Lakewood, CO please call or text the local office at (720) 441-6460.