For more than 30 years, Notepad has served as Windows' simple and quick text editor.
Windows Insiders in the Dev Channel now have access to a new Notepad app, and Microsoft plans to include it in the final version of Windows after all the bugs and issues have been worked out.
We are very excited to introduce to all of you the redesigned Notepad for Windows 11, which includes a number of changes we think the community will enjoy! First, you will notice a completely updated UI that aligns with the new visual design of Windows 11, including rounded corners, Mica, and more. We know how important Notepad is to so many of your daily workflows, so we designed this modern spin on the classic app to feel fresh, but familiar.

Source: Windows Blog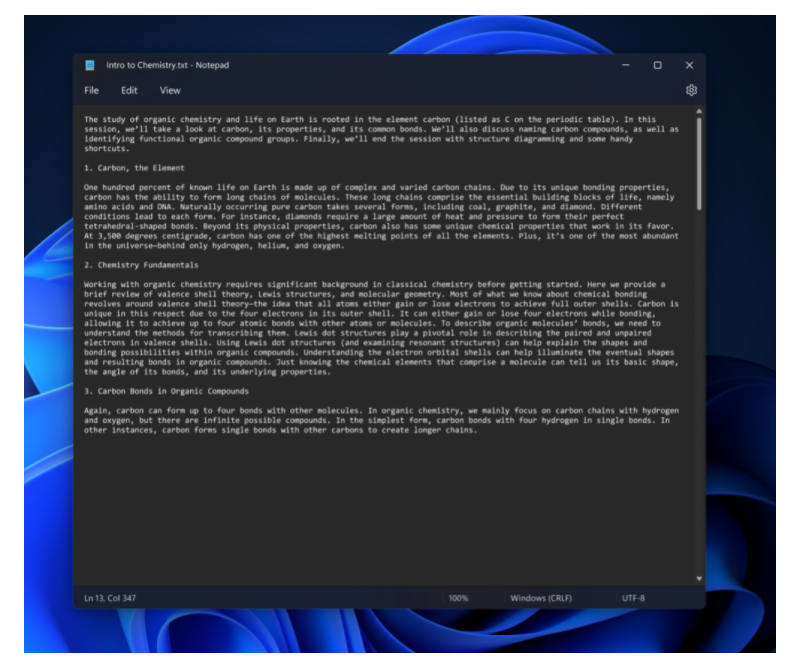 Designed for Windows 11, this updated version of Notepad is able to adapt to your aesthetic preferences as well as alter fonts to make it easier to read.
---
If you need computer repair, computer service, or have any technology problem, give us a call at 1-800-620-5285. Karls Technology is a nationwide computer service company with offices in many major cities. This blog post was brought to you by our staff at the Littleton Computer Repair Service. If you need computer repair in Littleton, CO, please call our Littleton office at (720) 441-6460.