If you have an iPhone, you will want to try this feature out!
I just recently found out about this simple, yet wonderful feature on the iPhone. Screenshots can usually be taken by holding down the power button and the volume button simultaneously. It can be frustrating, however, if you don't, as if not done properly you will just turn off the screen.
Here's how you can screenshot by just tapping on your iPhone's back:
Go to Settings
Scroll down to Accessibility
Under Physical and Motor, click on Touch
Scroll to the bottom and click on Back Tap
From there, you will find Double Tap and Triple Tap are your options. If you click on one, you'll find a list of uses, such as Home Screen, Mute, Siri, among others.
Click on Screenshot.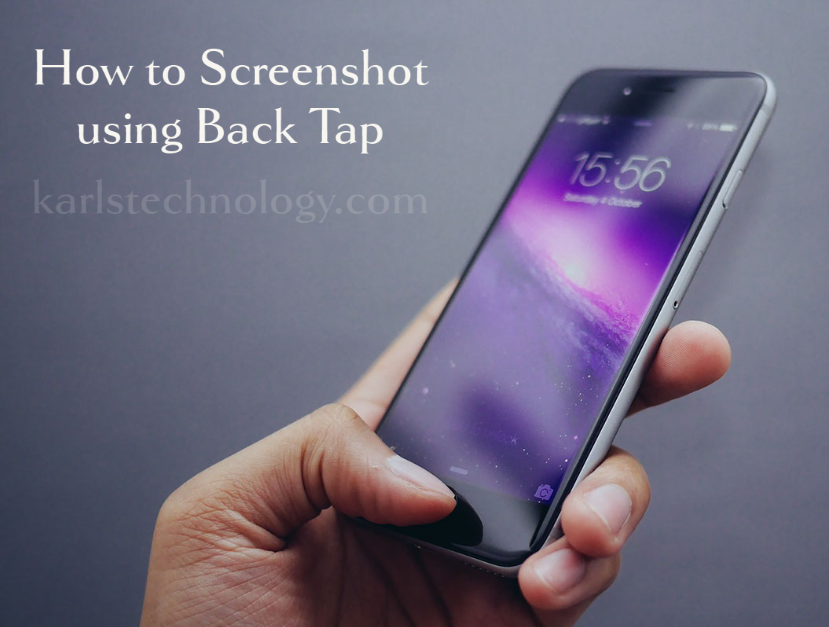 And there you have it. When you double tap (or triple tap, whichever one you chose), a shot of your screen will appear. Super easy and quick! Be sure to check out the list and see if any of them are worth utilizing with the back taps.
Note: I do have a case on my iPhone 12 Pro Max, and the double tap STILL DOES work. I'm unsure if it will work with all cases.
---
If you are having computer related issues, please give us a call at 1-800-620-5285.  Karls Technology is a nationwide computer service company with offices in many major cities.  This blog post is brought to you from our staff at the Plano Computer Repair Service, if you need computer repair in Plano, TX please call the local office at (469) 299-9005.