Knowing and understanding your computer helps immensely with productivity. Whether you utilize it for work or school, or even just personal use, here are a few computer tips for your Monday.
Browser Tab
Didn't mean to close a browser tab? Simply press Ctrl + Shift + T to reopen that previous tab and get back to it. On a Mac? Try Command + Shift + T.
Quick Hot Keys
Hot Keys are quick access features to make computing a little quicker. As shown above, Hot Keys have combined keyboard keys as shortcuts. For example, open the Task Manager by clicking CTRL + ALT + DELETE. There, it can provide you with information on your memory, performance, open applications, etc.
Focus Assist
A Windows feature, Focus Assist, silences notifications and postpones other notifications. You can set this up automatically or manually. In the Settings app, find the System tab. Focus Assist will show up on the list of options. From there, you can prioritize which notifications you need versus the ones you don't.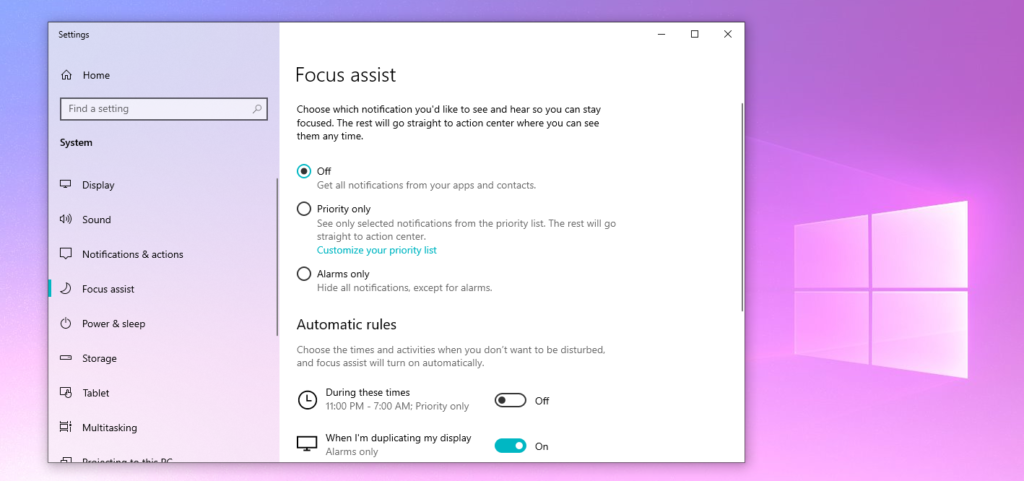 Magnifier
One crucial tool available is the Magnifier, which aids those who are hard of seeing. It shows the text larger than normal, so it can be read more clearly. Utilize this tool easily. Microsoft Support shares how to do so:
To quickly turn on Magnifier, press the Windows logo key+Plus sign (+). To turn off Magnifier, press the Windows logo key+Esc.

If you prefer using a mouse, select Start > Settings > Ease of Access > Magnifier > Turn on Magnifier.

Source: Microsoft Support
---
If you ever have an issue with your computer, give us a call at 1-800-620-5285.  Karls Technology is a nationwide computer service company with offices in many major cities. This blog post was brought to you by our staff at the Riverview Computer Repair Service. If you need computer repair in Riverview, FL please call or text the local office at (813) 400-2865.