Too often, PC's software falter or crash. Windows 10 offers solutions to remedy that problem.
On their Microsoft Support page, they constructed a list for both Windows 10 and Windows 8.1. Windows 11's list will not show up until after its release.
If your computer is having any of the following issues, Microsoft Support can guide you through a remedy:
PC isn't starting up properly
Installed an update, and PC is not working right
Installed an app, and PC is crashing
Uninstall update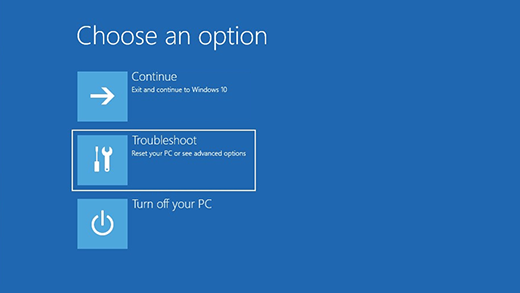 Tom's Guide shares, "If your PC won't boot properly to allow you to run System Restore, or crashes almost immediately, you can run the tool from Windows 10's "Advanced startup options.""
To get to this setting, simply restart your PC and hold down the Shift button and F11 button. The blue screen will pop up for you to troubleshoot the issue.
---
If you are having issues with your PC, please give us a call at 1-800-620-5285. Karls Technology is a nationwide computer service company with offices in many major cities. This blog post is brought to you from our staff at the Plano Computer Repair Service. If you need computer repair in Plano, TX please call the local office at (469) 299-9005.