Yesterday, the General Manager of Microsoft 365 announced new storage plans on OneDrive. If you have a OneDrive account, you can get in on this additional storage.
With an Office 365 account, you can pay $69.99/year in one lump sum (which comes out to about $5.83/month), or pay $6.99/monthly. And with that plan comes with 1 TB of storage. You can, then, choose to upgrade for extra GB.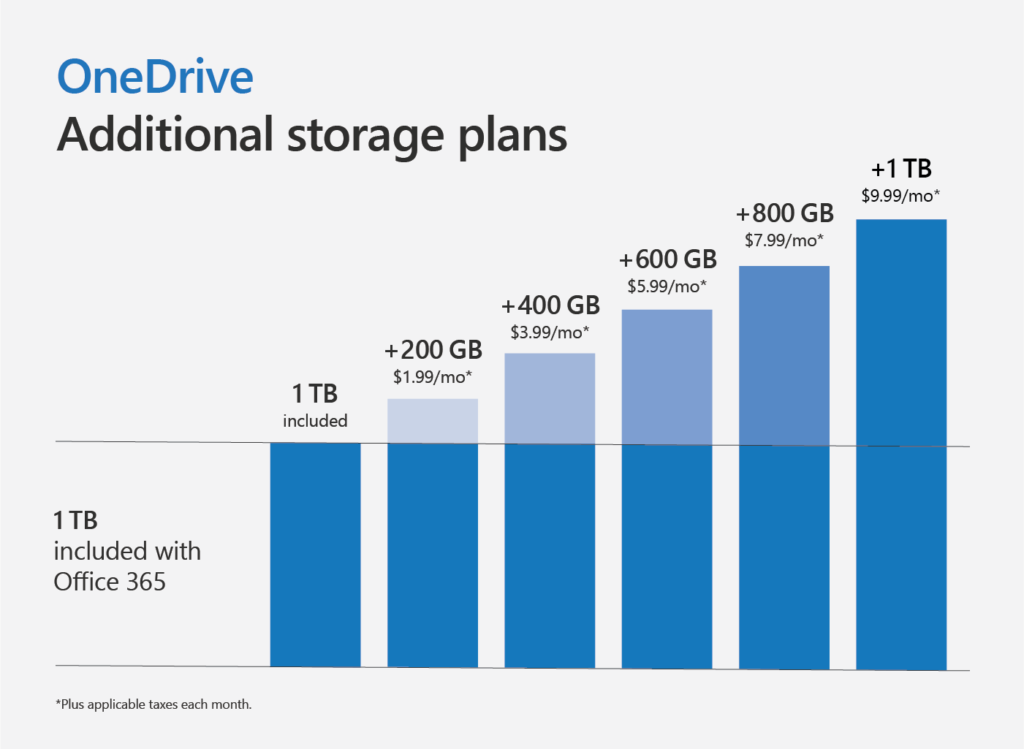 On top of that, if you only have a "storage only" plan in your OneDrive account, the 50 GB option is increasing to 100 GB for the same price of $1.99/month. Seth Patton writes, "That's enough space to store over 50,000 pictures (at 2 MB per photo). This new plan is perfect for automatically backing up your phone's camera roll and scanning and saving documents, receipts, and more right from your phone. You can also use it to back up your files and share and collaborate on documents. This new plan will roll out soon. If you're currently using our 50 GB plan, you'll automatically get 50 GB more storage added to your account at no additional cost."
These new OneDrive plans will be rolling out in the coming months, so be on the look out for them.
If you have any questions regarding Microsoft OneDrive, call us at 1-800-620-5285. Karls Technology is a nationwide computer service company with offices in many major cities. This blog post was brought to you from our staff at the Phoenix Computer Repair Service. If you need computer repair in Phoenix, AZ please call our local office at (602) 445-9862.