Today, Apple announced new iMacs and iPads set to be released by mid-May during their Apple Event. These new devices will incorporate Apple's brand new M1 chip, which will replace Intel's chip.
Before this, Apple had to involve several chips to do what the new M1 chip can do. This includes memory, security, and processing. But with this new innovative design, the M1 is all around powerful. The graph below, from Apple's website, shows a 2x faster CPU performance in the M1. Also, the M1 only uses 25% performance of what a PC normally uses. This is mind-blowing!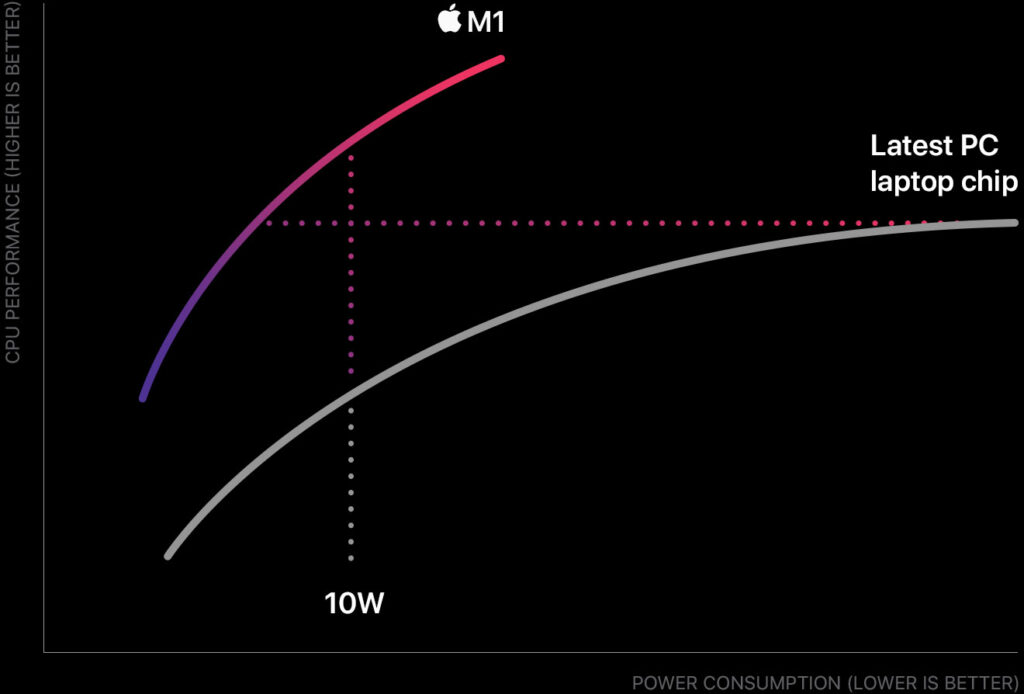 "The 8‑core CPU in M1 is by far the highest‑performance CPU we've ever built. Designed to crush tasks using the least amount of power, M1 features two types of cores: high performance and high efficiency. So from editing family photos to exporting iMovie videos for the web to managing huge RAW libraries in Lightroom to checking your email, M1 blazes right through it all — without blazing through battery life."

Source: Apple
Learn more about this upcoming addition to Macs on the Apple website.
---
For any Apple brand inquiries, call us at 1-800-620-5285.  Karls Technology is a nationwide computer service company with offices in many major cities. This blog post was brought to you from our staff at the Arvada Computer Repair Service. If you need better SEO or computer repair in Arvada, CO please call or text the local office at (720) 441-6460.