Protection is key!
Enhancing your privacy setting are essential when you surf the web. Extensions are equipped to help you out with that need. Just recently, DuckDuckGo privacy extension was disabled due to incompatibility with Safari web browser, but is available for Chrome and Firefox.
Today, DuckDuckGo announced that it has finally enabled it again for Safari and is ready to use. They wrote:
"Millions of Firefox and Chrome users rely on DuckDuckGo Privacy Essentials, our desktop browser extension that helps protect you no matter where you go on the web. Today, we're delighted to announce that the wait is over: DuckDuckGo Privacy Essentials is once again available for Safari users!

As you may be aware, major structural changes in Safari 12 meant that we had to remove DuckDuckGo Privacy Essentials from the Safari extensions gallery. With Safari 13, new functionality was thankfully added that enabled us to put it back. Consequently, you'll need Safari 13+ on macOS 10.15 (Catalina) or newer to install the updated version."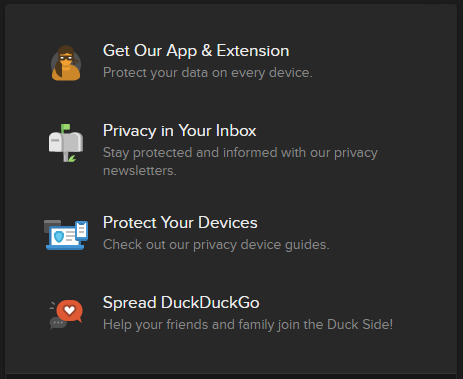 You can use DuckDuckGo for your preferred search option by clicking on the magnifying glass icon in a new tab, and choosing DuckDuckGo. This feature will allow you to search and browse discreetly. Please note that this private essentials extension is only available for desktop. If you would like the same for your mobile devices, you can download the browser app for iOS or Android.
For help with Apple updates, call us at 1-800-620-5285.  Karls Technology is a nationwide computer service company with offices in many major cities. This blog post was brought to you from our staff at the Frisco Computer Repair Service, if you need computer repair in Frisco, TX please call or text the local office at (469) 299-9005.