As the number of remote workers continue to climb, safety and security become even more of a priority to OS software. We as Microsoft users understand the basic necessity of keeping our PC safe. Windows 10 includes a built-in app, called Window Security to scan for viruses, along with firewall and network protection.
In the US alone, data breaches fell to an estimated 1.1 billion in 2020. It is predicted, however, that the number of data breaches in the US will rise to over 1.4 billion in 2021.

Source: Safety Detectives
Covered Options
To get the most out of Windows Security, click on the Start Menu and type in Windows Security in the search bar. Choose the first app option. You'll find it covers all bases, providing:
Virus & threat protection
Account protection
Firewall & network protection
App & browser control
Device security
Device performance & health
Family options
From the Virus & threat protection tab, you can quickly scan your PC to find any possible threats.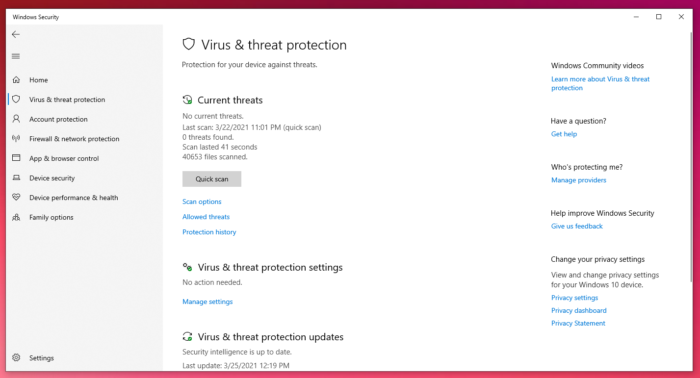 Dynamic Lock
Windows 10 also provides a helpful little feature to assist those who are susceptible to forgetting to lock their home screen. When your Bluetooth, which must be linked to your computer, is out of range, the feature called Dynamic Lock automatically locks your device or PC. Find this feature by following the directions:
Start Menu
Settings
Accounts
Sign-in Options
Dynamic Lock
Check box "Allow Windows to automatically lock your device when you're away"
---
If you are needing assistance with any Microsoft issues, please give us a call at 1-800-620-5285.  Karls Technology is a nationwide computer service company with offices in many major cities.  This blog post is brought to you from our staff at the Arlington Computer Repair Service. If you need computer repair in Arlington, TX please call the local office at (817) 756-6008.