Google made an announcement the first week of February about revamping their ways to sync Google Drive files to desktops.
According to their Google Workspace blog, they state:
"Currently, we have two sync solutions available—Drive File Stream, which was built for business users, and Backup and Sync, which was built for consumer users.
Some of our Google Workspace customers have deployed both sync solutions, which can be confusing for end users and challenging for IT departments to manage. To address this, we're planning to unify these sync clients later in 2021, bringing the most used features from both Drive File Stream and Backup and Sync to all of our users."
The name change for Drive File Stream is now Google Drive for desktop. Thankfully, there's no actions required by the admins, and at this time is in beta preview mode. The name change isn't the only thing coming out of this. You will be able to use your Google Drive to sync any of your available local folders. This change is for Windows 10 and macOS, version 45.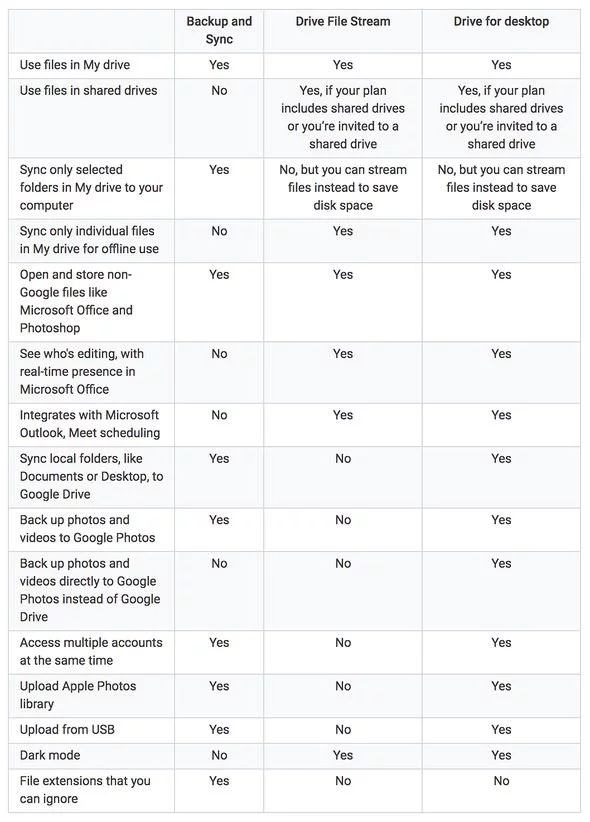 Note: Some macOS users report when upgrading from version 44 to 45 of Drive for desktop a "Keychain Not Found" error stating "A keychain cannot be found to store <key number>." DO NOT click Reset to Defaults. Instead, click Cancel, quit Google Drive for desktop, and restart the application to resolve this issue.

Update: Some macOS 10.11 users reported compatibility issues when upgrading to 45.0.12.0. This issue has been resolved in 45.0.13.0 which was released to users on February 9, 2021.

Source: Google Support
---
For inquiries with computer issues, call us at 1-800-620-5285.  Karls Technology is a nationwide computer service company with offices in many major cities. This blog post was brought to you from our staff at the Frisco Computer Repair Service. If you need computer repair in Frisco, TX please call or text the local office at (469) 299-9005.